The International Ski Federation (FIS) has this week inspected the piste and the organisational structure of the two Snowboard Cross (SBX) World Cup events to be held in the ski resort of Sierra Nevada on 11 and 12 March 2023.
The head of the FIS for the SBX World Cup, Alberto Schiavon, accompanied by technicians from Cetursa Sierra Nevada, the sports director of the RFEDI, Olmo Hernán and the president of the FADI Carlos Santandreu, has reviewed the Snowboard Cross track in the Loma de Dílar area, the same one that, with slight touches, was the venue for the 2020 World Cup in which the winner was Lucas Eguibar from San Sebastian.
"The main line of the track is the same, only the distance will change a little in a couple of sections, but everything will depend on the snow in the area", Schavion advanced.
For the Italian FIS technician, Sierra Nevada is ready for the event: "Everything is very well organised. You can see the experience of years in this resort. We are going to work on small things, on details, but for the rest, for the important things, Sierra Nevada is ready".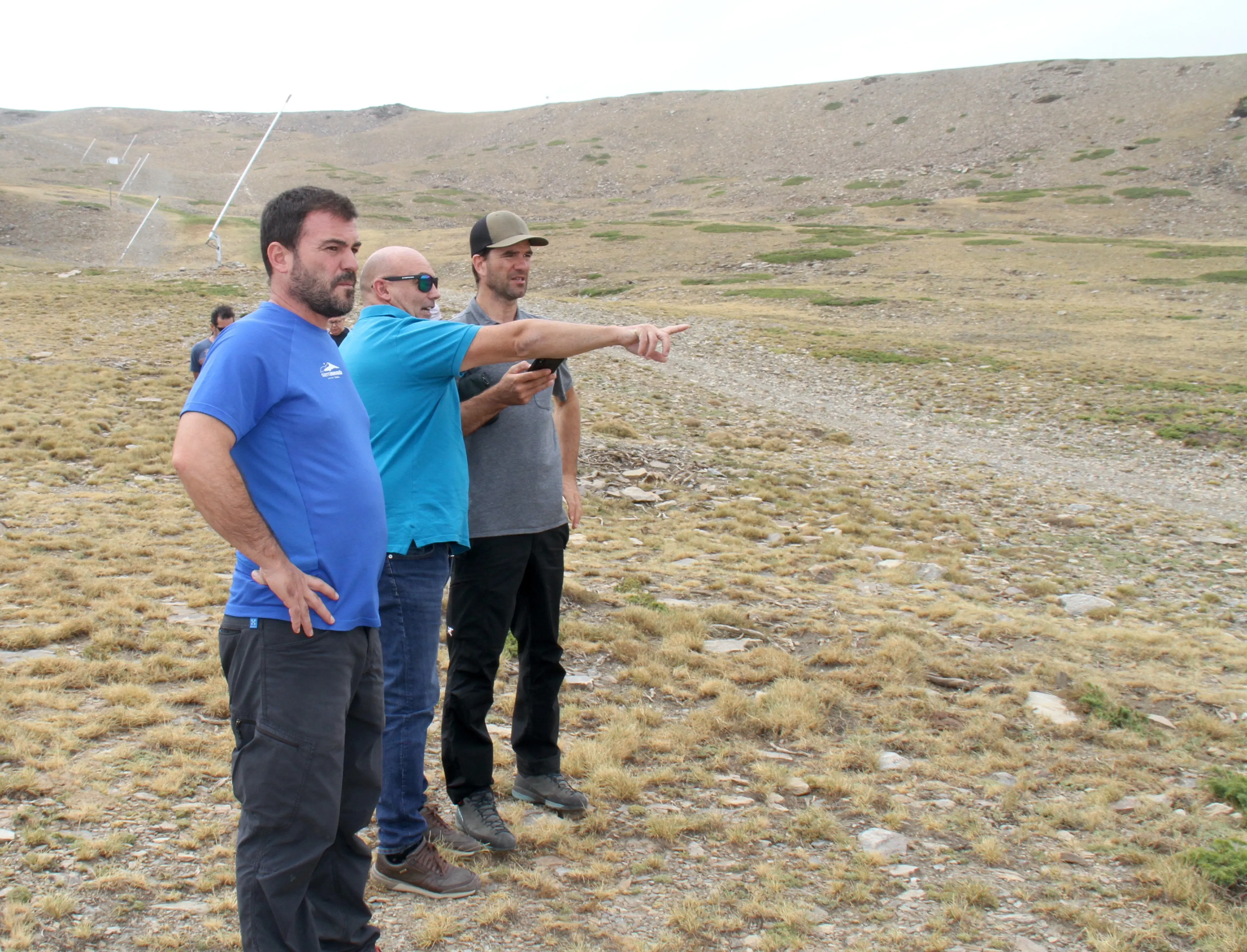 Together with the layout of the piste, which will be compatible with the tourist skiing in the area of Loma de Dílar, the World Cup officials have reviewed other aspects of the event such as the production of the television signal, training and qualification calendar, ceremonies and volunteers, among others.
Although it was initially planned to have one individual World Cup event and one mixed event, in the end it will be two will be two individual events with the participation of some 120 riders (70 men and 40 women), the best in the world in one of the most spectacular disciplines of snowboarding.
The head of the SBX World Cup also pointed out the special relevance of the Sierra Nevada events, as they will be held just after the Bakuriani Snowboard World Championships (Georgia) and before the World Cup final in Veysonnaz (Switzerland), which means that "the athletes will be in top form".
The CEO of Cetursa Sierra Nevada, Jesús Ibáñez, highlighted the efforts of the resort in the organisation of "an international event of this size, which on this occasion will have the decisive support of Turismo Andaluz for the worldwide projection of the image of Sierra Nevada. It will be a spectacle with a great impact".
The two rounds of the Sierra Nevada 2023 SBX World Cup will be organised by Cetursa Sierra Nevada, the Andalusian Winter Sports Federation (FADI) and the RFEDI-Spainsnow, with the support of Turismo Andaluz.