With Skiline, the world's largest community of skiers, you can access your vertical metres run, use the photopoint to take home a souvenir, compete in the Slalom or measure your times in the Speedcheck.
This application is used with the ski pass. You can use the circuit before registering or afterwards, as you wish, the system saves your videos, your descents and your photos so that you can view them whenever you want.
These are our entertainment proposals with Skiline:
SPEEDCHECK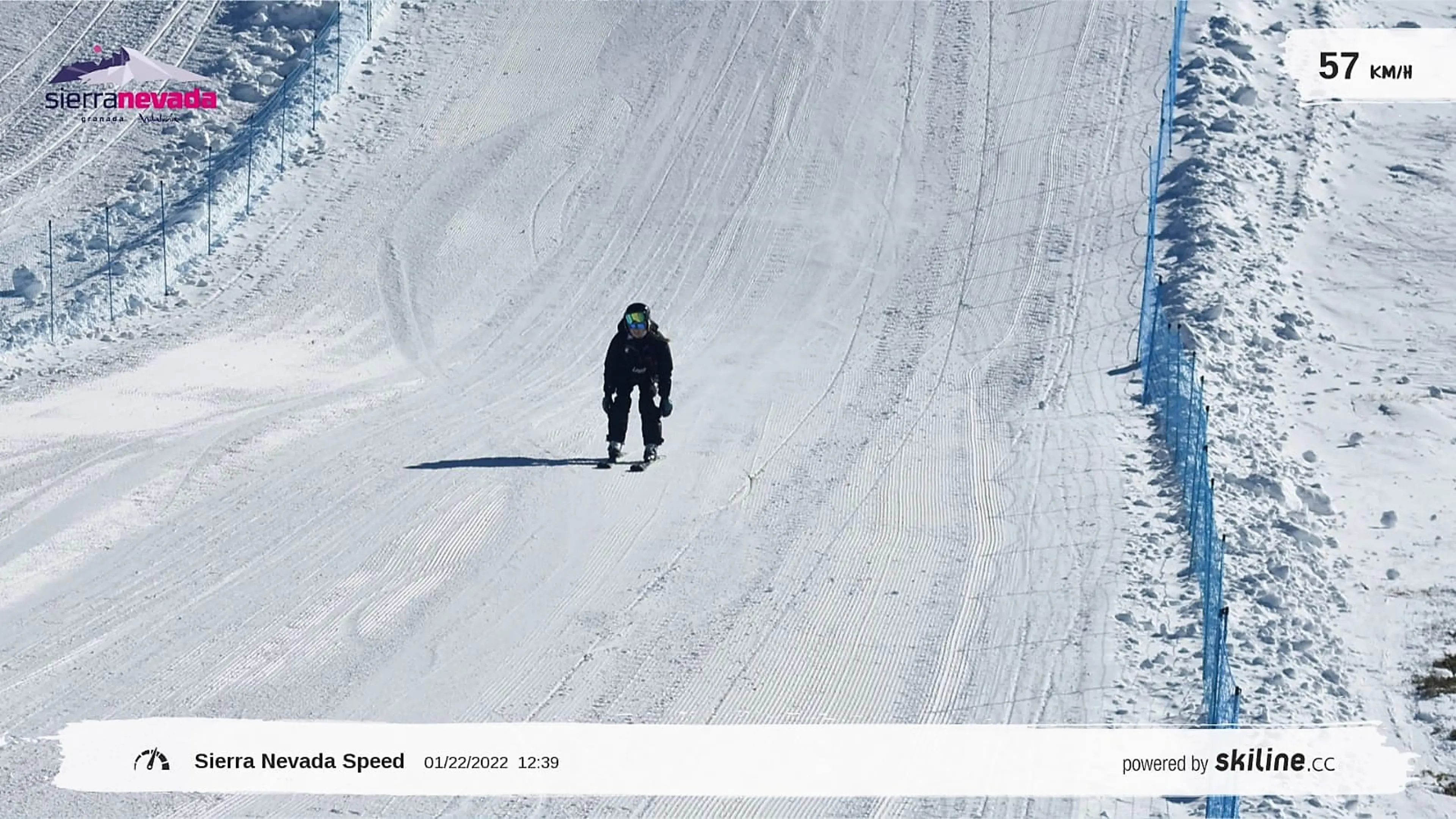 Test your limits on a Skiline Speedcheck track, a particularly safe course. As proof of your performance, Speedcheck staff will take a photo of your top speed. You can download your photo on the Skiline website or app by entering your ski pass number.
* Location: Eagle piste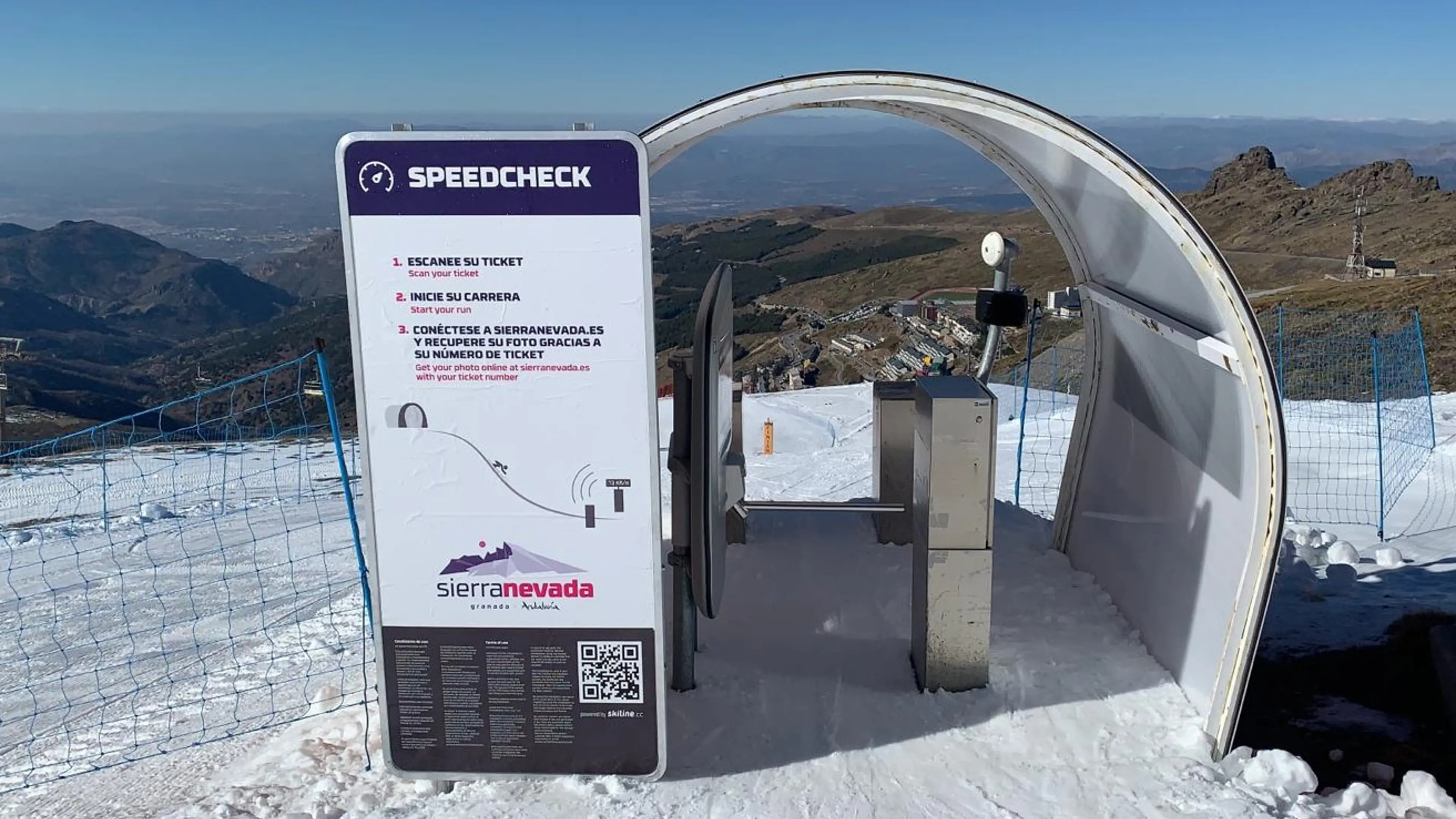 PHOTOPOINT
Skiline captures your personal skiing experience, with your family or companions, in front of a fantastic panorama of the Sierra Nevada. Use your ski pass as a trigger at the photo point. 1, 2, 3... smile! and you can download the photo on the Skiline website, on the app or on the terminal installed in the ski area.
* Location: upper Ts. Stadium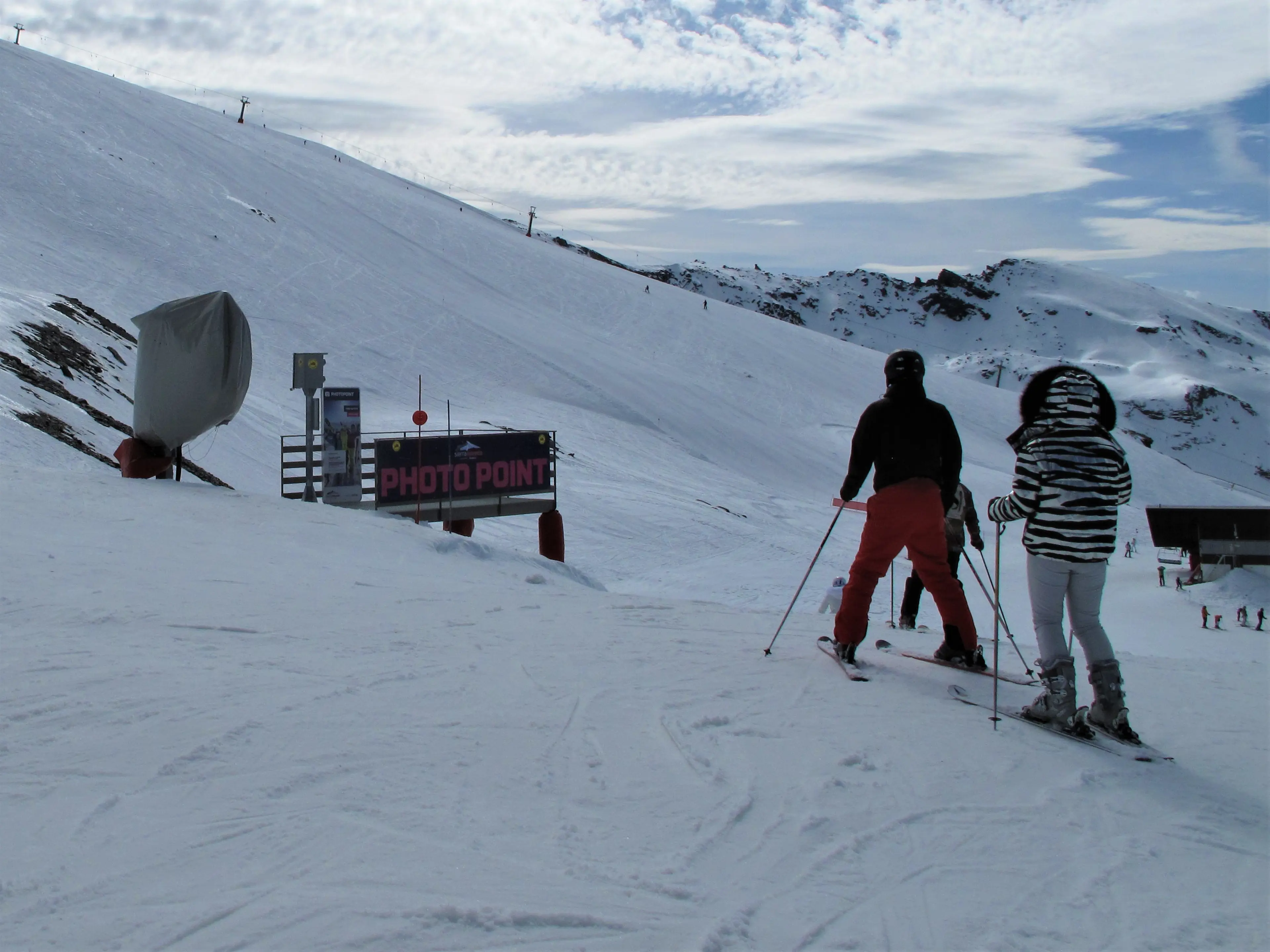 AUDI PARALLEL SLALOM
The application allows you to download your video of the descent in the Giant Slalom "Audi" circuit in Sierra Nevada.
* Location: Beginners Zone in the Borreguiles area.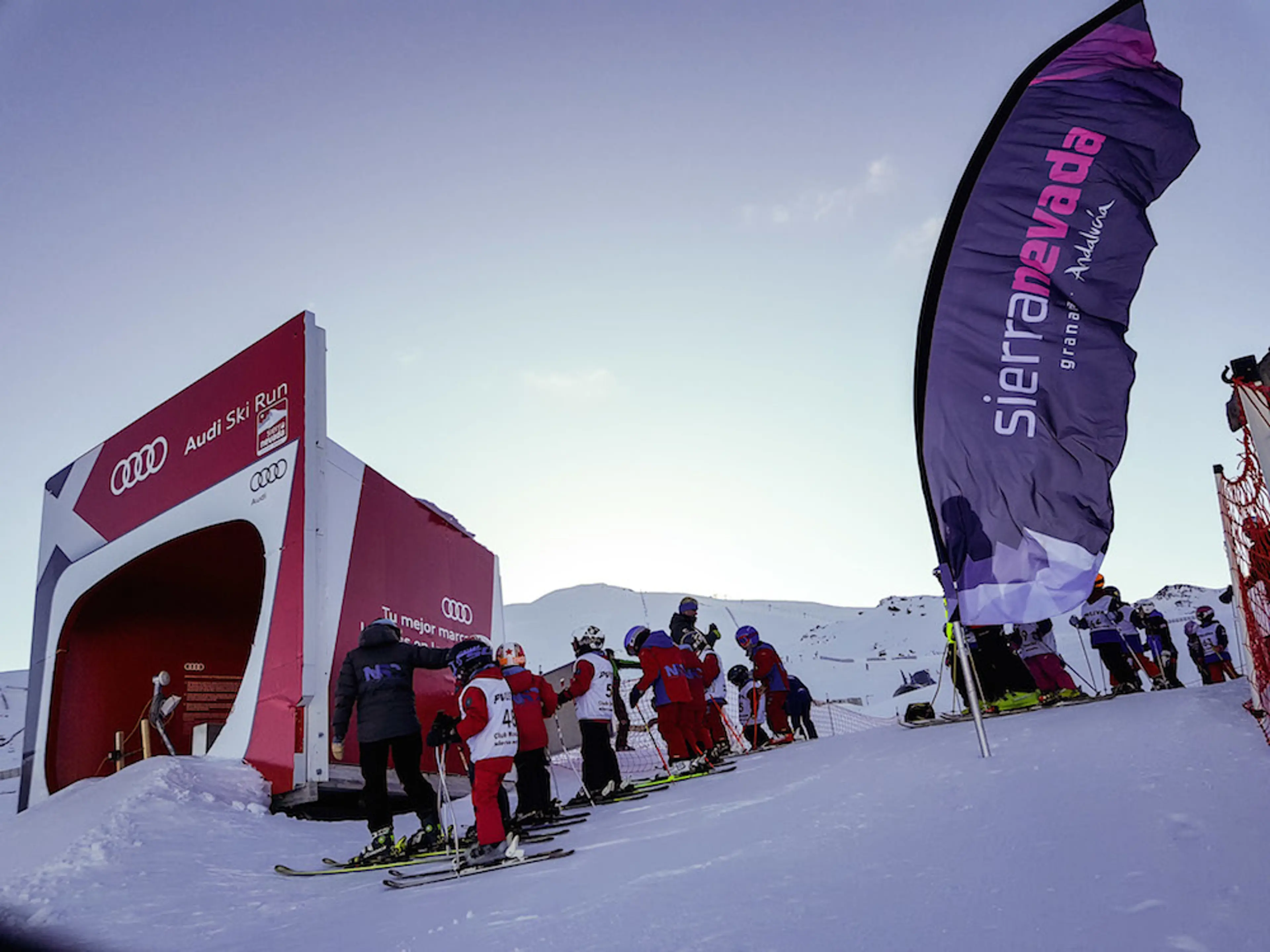 To enjoy Skiline you only have to add your ski pass number through the application and we will tell you the accumulated number of days and other data for the whole season (days of skiing, km skied, accumulated vertical drop, etc). The number you have to enter in the system is the small number printed on the card. You must enter it on the skiline.cc page after selecting the ski resort, in our case it is Granada-Spain and then Sierra Nevada, this is the one that corresponds to our internal system of cards.
https://www.skiline.cc/ticket/sierranevada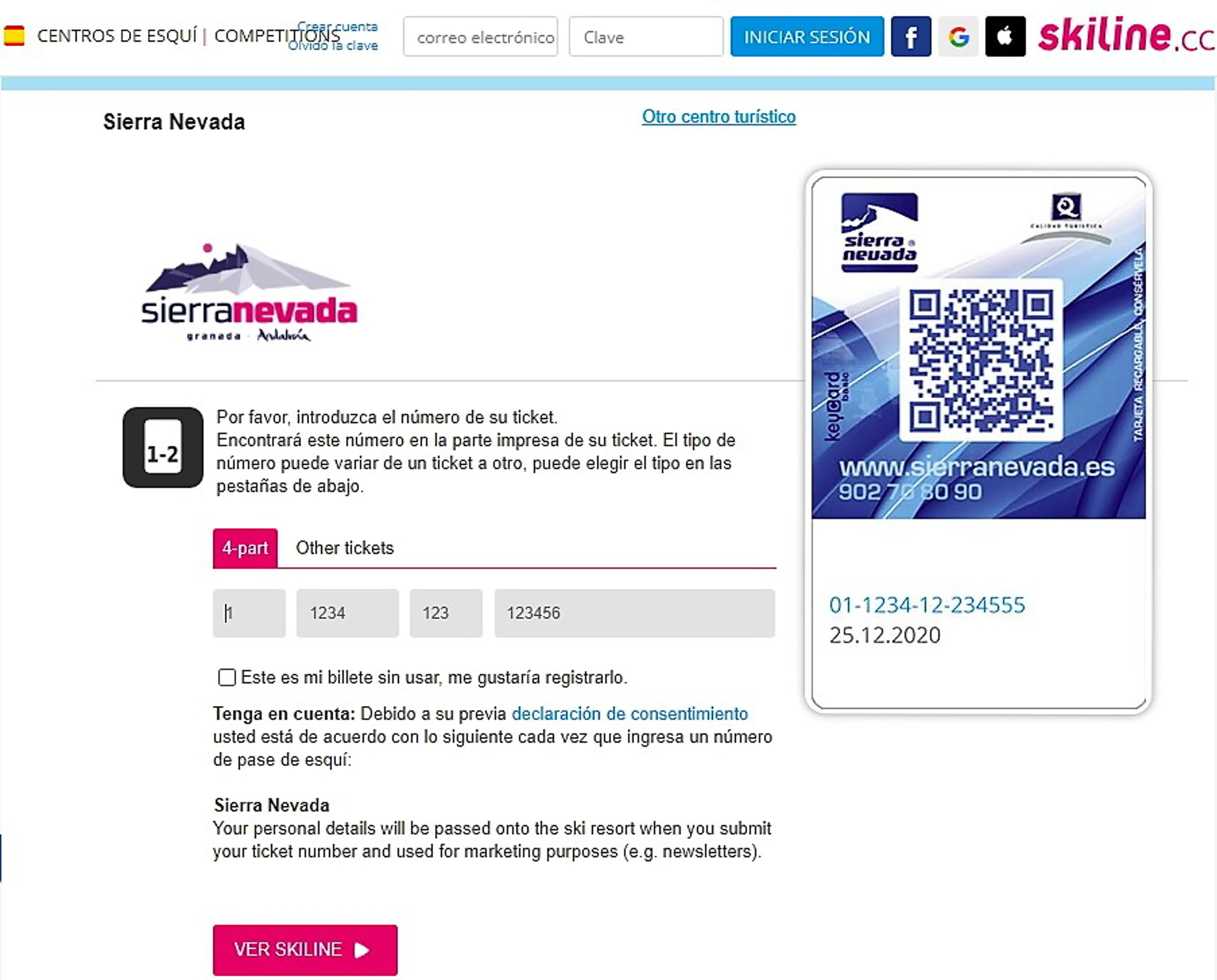 Also, when you log in with your card number you will be able to view and download photos and videos of your Speedcheck or parallel slalom runs.